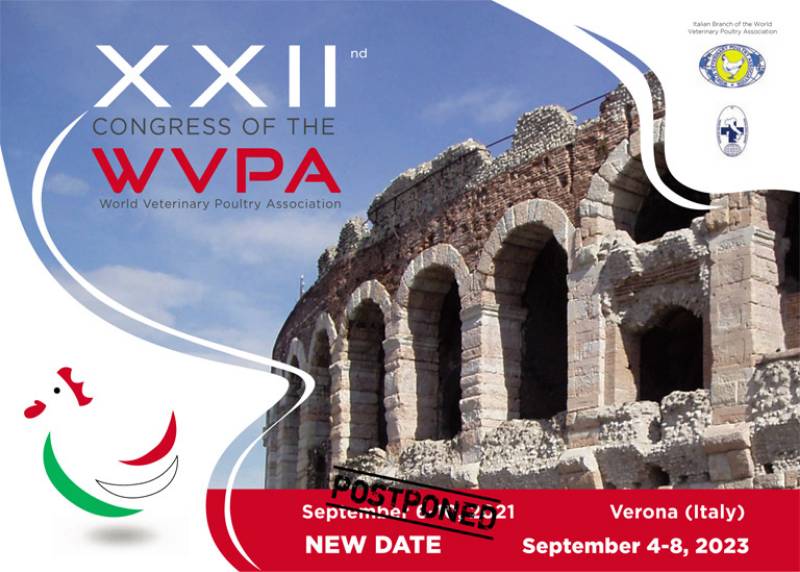 Dal 4 Settembre 2023 al 8 Settembre 2023
XXII Convegno Mondiale WVPA
DEAR COLLEAGUES AND FRIENDS,
On behalf of the Local Organising Committee it's a pleasure to invite you to attend the XXIInd World Veterinary Poultry Association (WVPA) Congress that will be held from September 4th to 8th 2023 at Veronafiere, in Verona, Italy.
In accordance with the WVPA executive board and looking at actual epidemiological situation due to the Covid-19 pandemic the congress has been postponed from 2021 to 2023. This postponement will ensure a successful congress in line with WVPA expectations in terms of high participation of attendances from different part of the world, high standard and number of scientific speeches and sponsor visibility. The postponement will give also the possibility to organize social events important to take contacts and share experiences.
The Congress as usual will attract a wide range of delegates, including both poultry research scientists and practitioners, and will include leading speakers from across the world and it is expected that delegate numbers will confirm the success of the past editions. We are aiming to make the XXIInd WVPA Congress 2023 a big success where the destination chosen and the scientific programme will certainly add value to its success.
It will cover all areas of poultry veterinary science, from subject topics such as infectious and parasitic diseases to topical themes such as prudent use of antimicrobial agents, zoonoses, food safety, welfare and sustainability which will be shared and discussed by global experts and recognized scientists in this field.
We very much look forward to working with you and look forward to welcoming you in person to Verona in 2023!
Prof. Mattia Cecchinato, Chair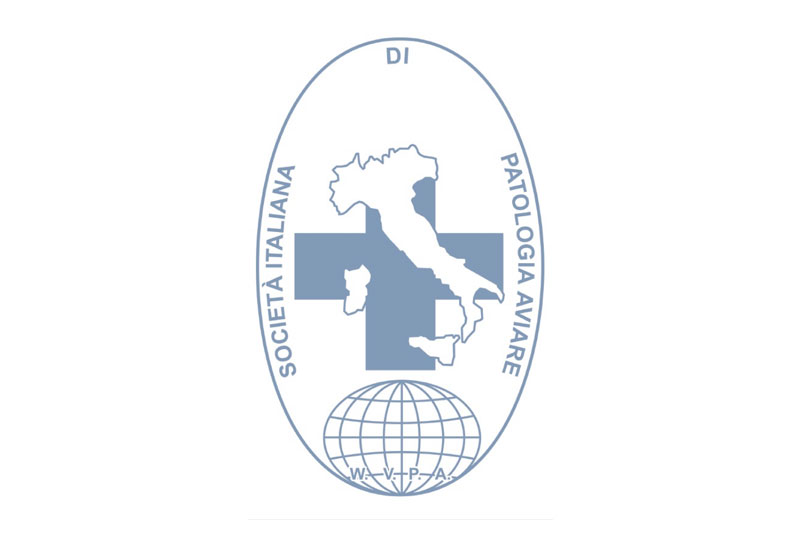 Dal 23 Giugno 2022 al 25 Giugno 2022
The First Africa Meeting of WVPA
Dear colleagues and friends
I hope you are all fine and well. We all noticed life started to come back steadily to normal in many parts of the world and more improvement in Covid19 pandemic situation. For these reasons, the Moroccan branch of WVPA would like to welcoming you to attend "the first Africa meeting of WVPA", scheduled on 23-25 June 2022, Marrakech, Morocco. For the success of this meeting, please share and inform all your contacts in Africa to attend this first Africa regional meeting of WVPA.
For more information please contact:
Pr.Mohammed EL Houadfi
elhouadfimohammed@yahoo.fr
Dal 6 Settembre 2021 al 10 Settembre 2021
XXII CONGRESS OF THE WVPA-World Veterinary Poultry Association
September 6-10, 2021 – Verona (Italy)